» News Archives
Nic's absence and next strip's (strip 11's) delay plus something to make up for it!
Hi! It's me Nic, now as some of you might know I'll be going on a cruise trip with family from May 4th till May 11th. I found out that I won't be having any wifi during the whole trip cause the ship charges a fine if you want/need to use wifi. Because of that, I will be out of reach and non-contactable by anyone unless through cellphone for 1 whole week (May 4th to May 10th, I get home by May 11th). The next strip which is strip 11 will have to be delayed due to me being not able to contact any of my artists until May 11th then we need time to do editing after and etcetera so the strip will be released on May 15th.

To make up for this, I'm giving you all a glimpse of what's to come! Also the next 3 strips after Strip 11 (which is being released on May 15th) will be every 5 days(May 20th, May 25th, May 30th)! YAY!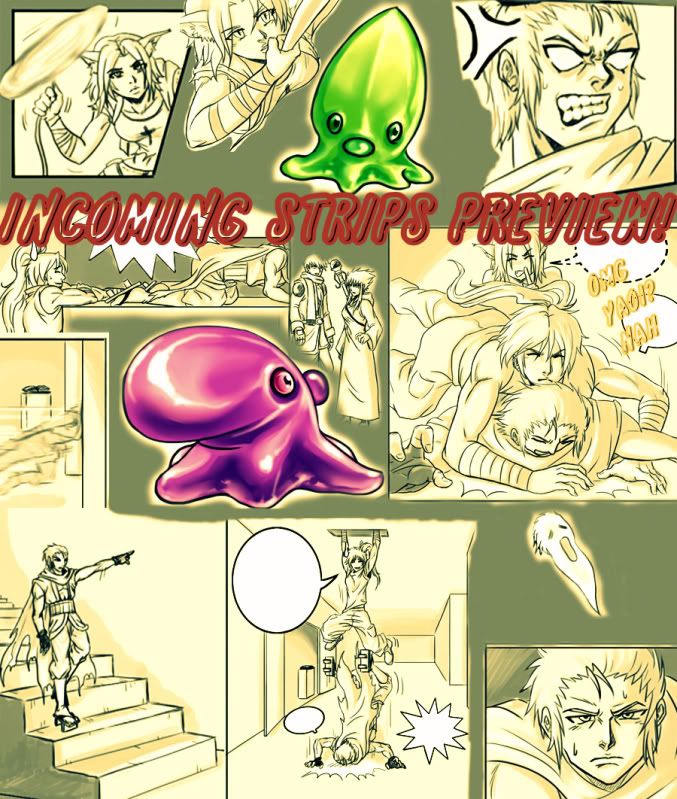 From May 4 till noon of May 11th, I'll be sailing around Alaska without wifi and missing out on the first week showing of Avengers! (>____<) Oh well hope i enjoy this cruise trip.
~Nic
posted by Age Of Chaos @ May 4th, 2012, 12:40 am - 0 Comments